Operation Igloo – Insulating the trailer
Tuesday, September 23rd, 2014
In this installment of the trailer remodel series Ill touch on the insulation. I chose RMAX insulation, its the same stuff they build hexayurts out of and works well. I used 2in thick on the ceiling and 1in on the walls. Protip the broken boards are usually 20% off. find ones in the right size and repair with aluminum tape.
I used self tapping steel screws to attach the thin finishing boards to have some ribbing to attach the insulation to. I used small squares of thin board as washers to keep the screws from pulling through the soft insulation.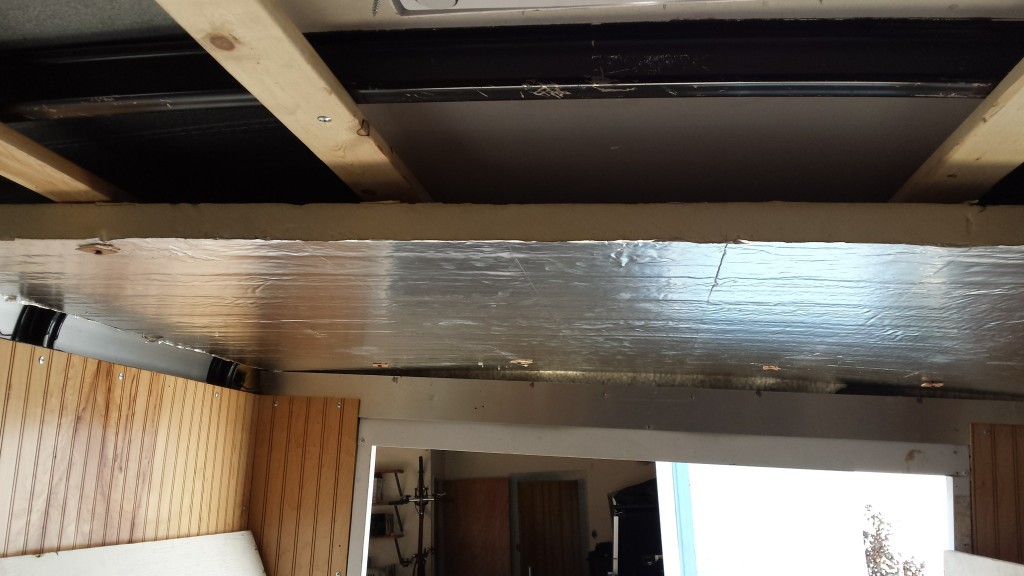 heres another angle.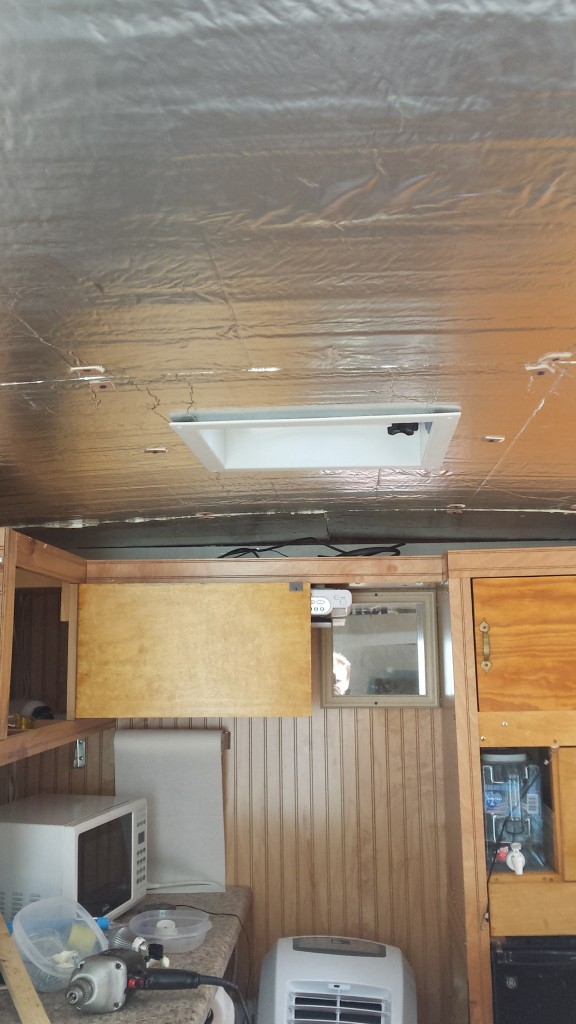 both panels up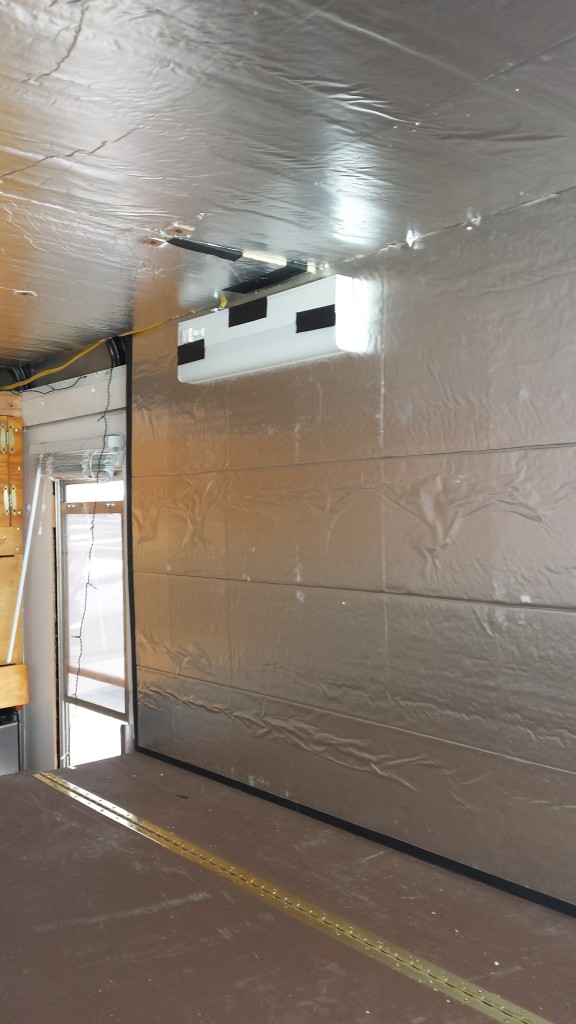 side walls i finished in gaffer tape to keep the foam from making a huge mess. with a sharp razor this stuff is easy to cut quick.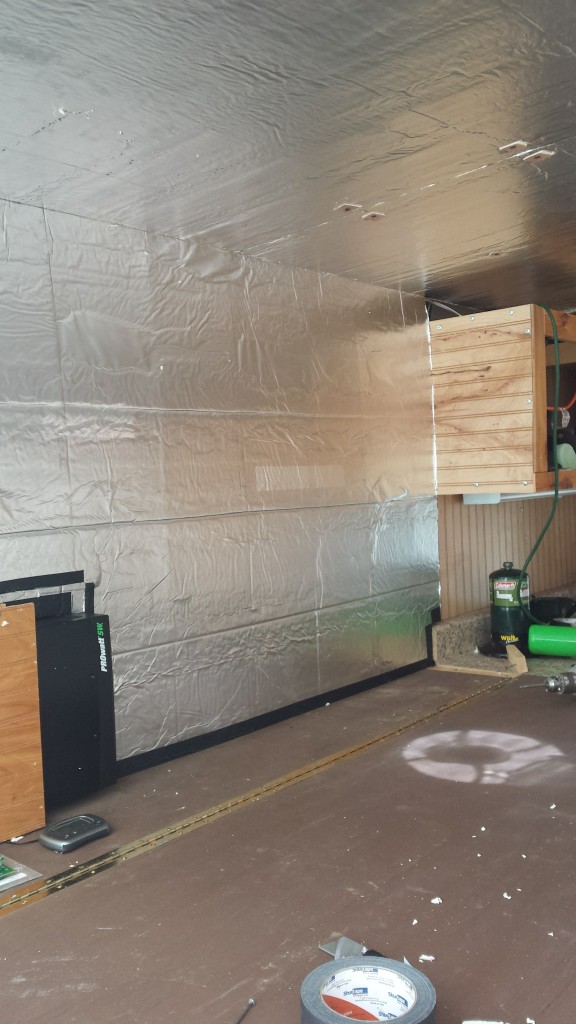 next side went in quick but had to work around the inverter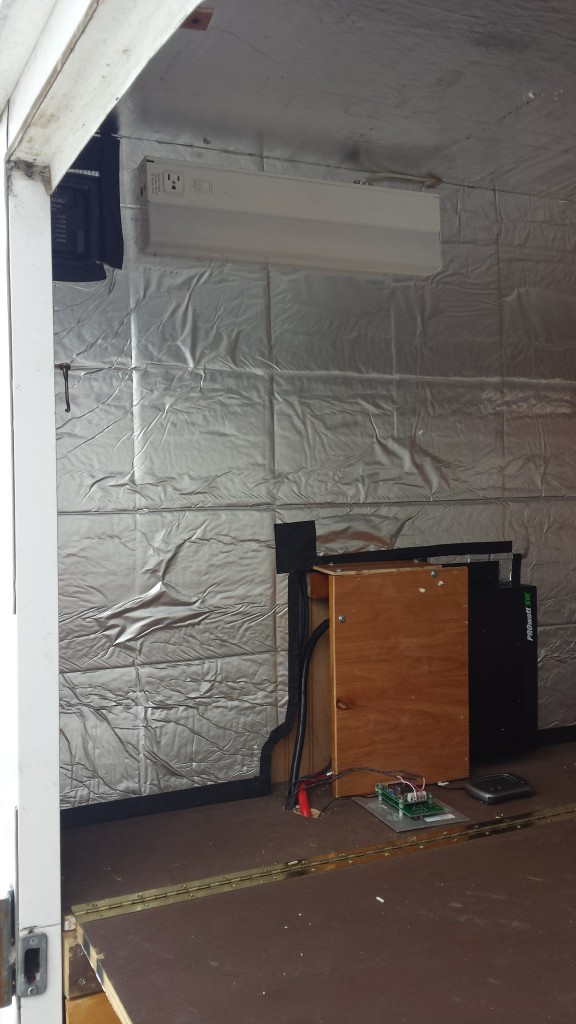 another view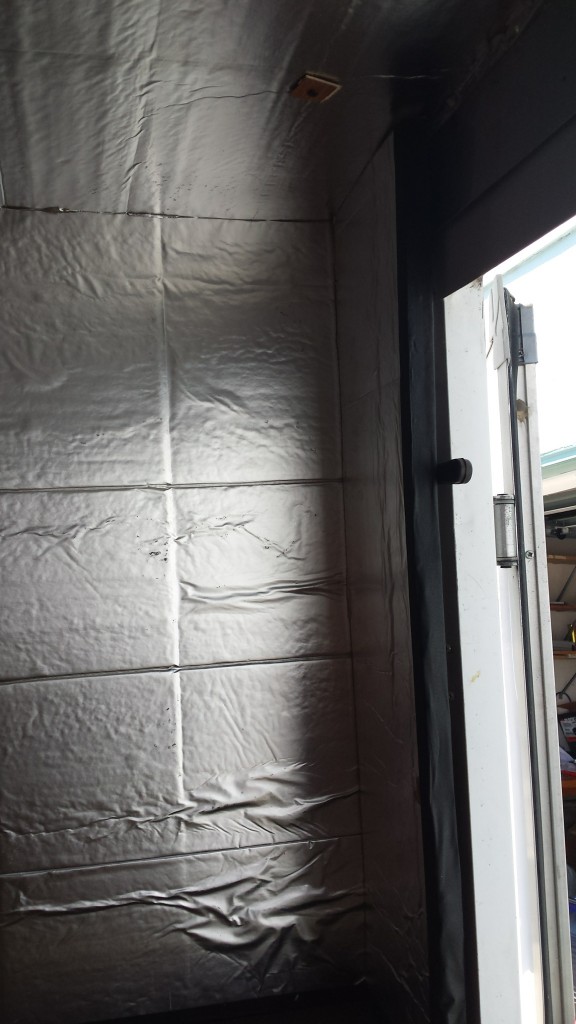 side trim installed. theres a big removable piece to cover the back cargo door that fits tight and lets you access the storage under the bed without letting the AC up top out. More pics coming soon!
Posted in
blog
,
Fix It
,
Nomad
,
RV
Tags:
fix it
,
handyman
,
insulation
,
rmax
,
trailer