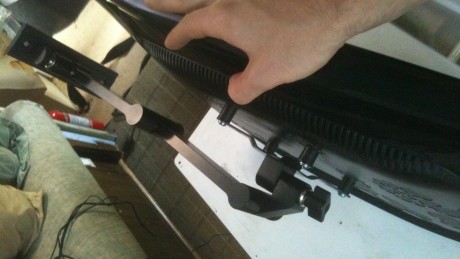 Flat screen LCD arm mount upgrade!
Wednesday, April 25th, 2012
The Issue of TV is pretty common in the RV world, and while I dont use it much, I like having the option to watch streaming movies and shows on netflix or amazon prime. In my quest for Energy efficiency I needed a low draw solution and I wanted to keep the space consumption down to a minimum. The obvious choice seemed to be converting one of my existing desktop LCD monitors into a "tv". I choose my Samsung 22″ LCD as its got a 1080p resolution and has a really nice picture in a package that draws .8 amps when on.
Another appealing aspect was that the bottom stand completely comes off and its standard VESA 100 mountable. I found this arm mount which fit my needs perfectly and was super affordable. Here are some before and after installation shots. I find this mount to be sturdy and the knobs seem to tighten well, but its new so time will tell. I'll update this post after tripping around with it to let you know the real outcome.
Here is the arm mount installed and a shot of it up on the wall. I had to move my Broom holder to the left to make room for the tv add on, and I have to peek around to see the temperature of my fridge now, but both are pretty minor changes to my routine. The fridge still has clearance to open and if I swing the tv out  I can get it open even more. Here is the combo VGA/mini jack 1/8th audio cable I got to run from the screen and speakers to the laptop for video/extended display work.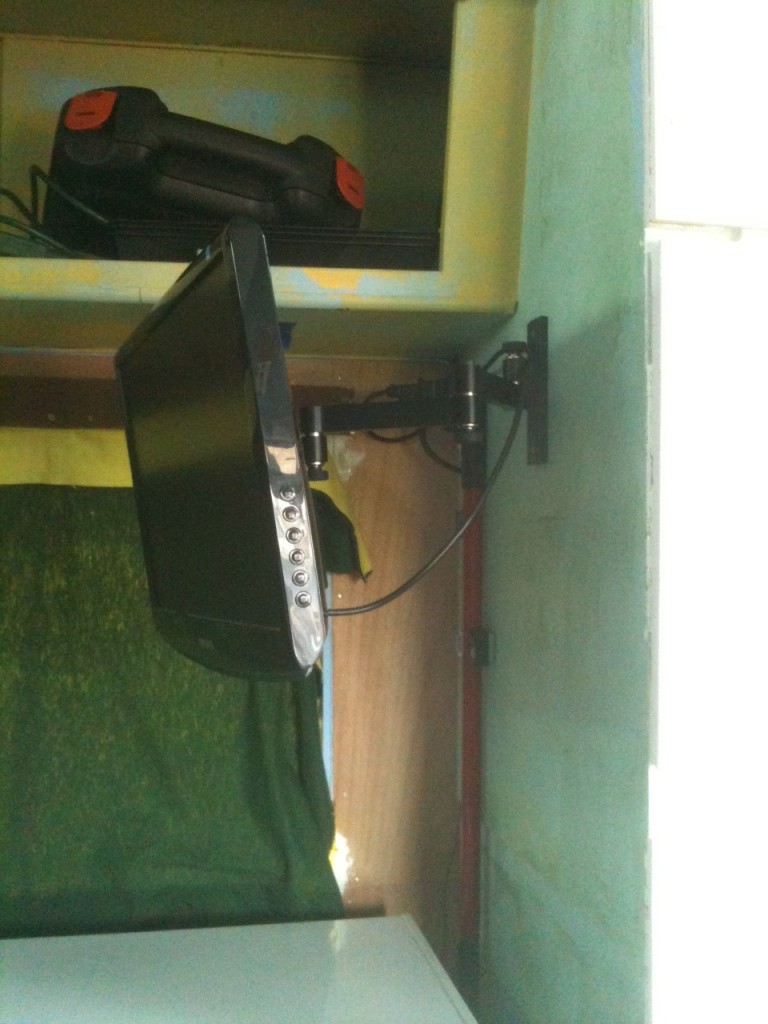 heres another shot from dead on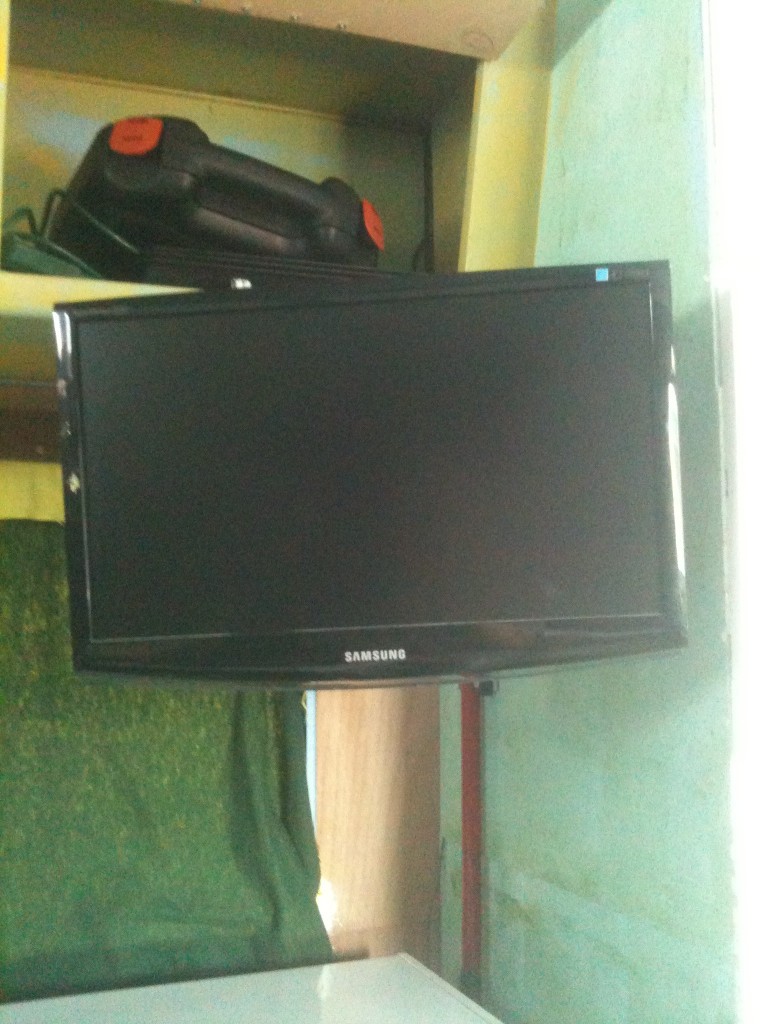 Posted in
Fix It
,
Nomad
,
Tech
Tags:
dodge
,
lcd mount
,
lcd to tv hack
,
rv
,
rv repair
,
technomad
,
tv mount rv