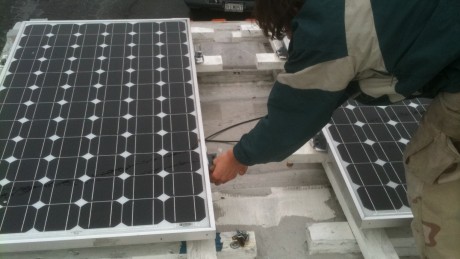 Solar!
Wednesday, April 18th, 2012
Here is the preliminary rundown on my solar rig for the curious.
The gear I've got is
2 sunmodule mono 250 watt pv pannels (roughly 250 watts @ 31 volts each for a combined total of 500 watts @ 31 volts)

4 trojan t105 deep cycle golf cart batteries (6volt @ 225 amp/h in pairs for a total of 450 amp/hr @ 12 volts)

a xantrex C35 charge controller (upgrading to a mppt charge controller soon for better yields)

a prosine prowatt 2000 watt invertor for 110 ac in the rv

a trimetric meter to monitor the energy usage and battery levels

all LED lighting in the house (uses less than an amp when all the lights in the whole rv are on) and a holiday chest freezer with a fridgemate relay keeping it at fridge temps so it kicks on maybe 5 minutes every other hour or so (only uses about 14 amps when it does)
Here are some photos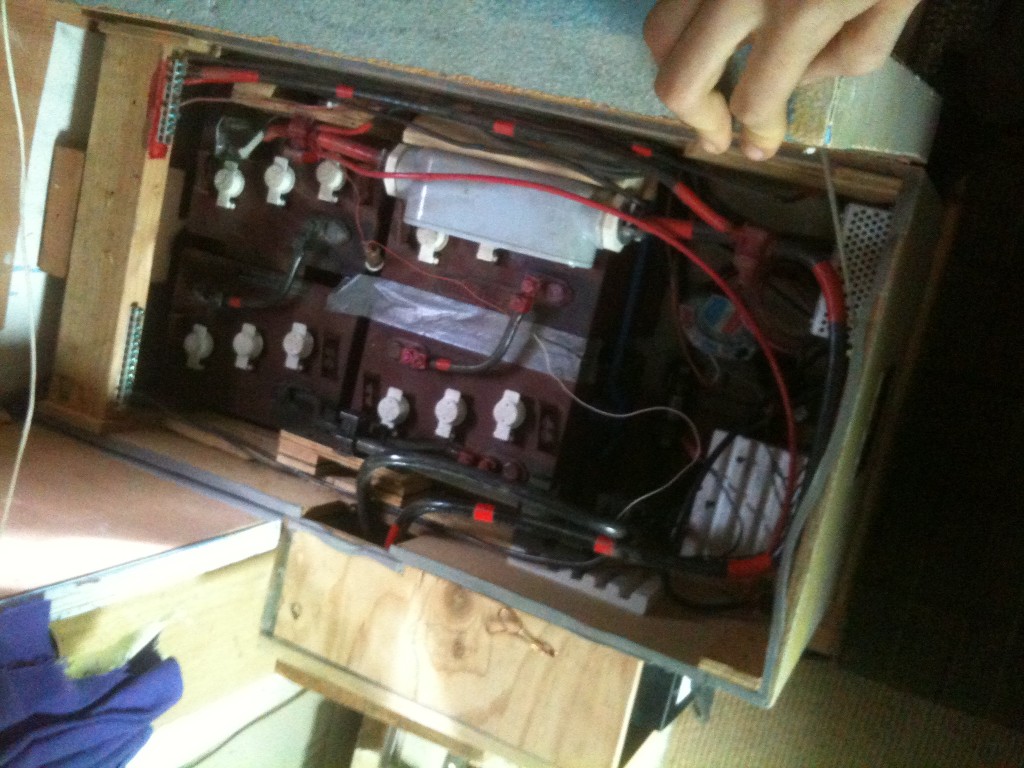 This is the battery bank and charge controller area the trimetric meter is mounted on the wall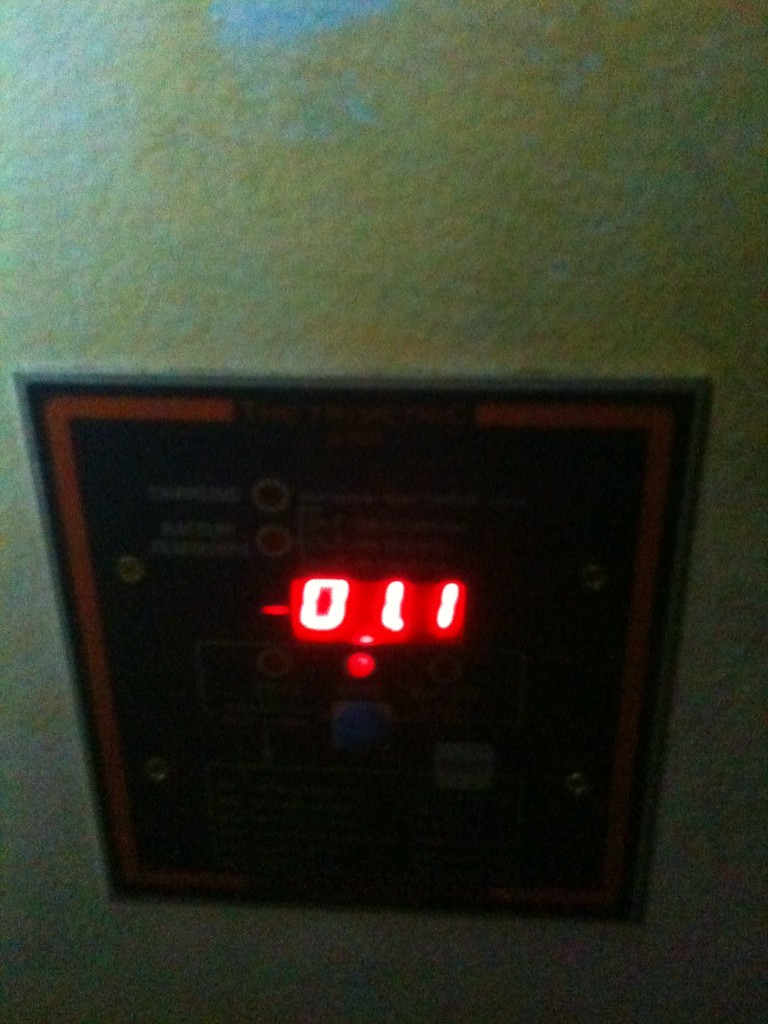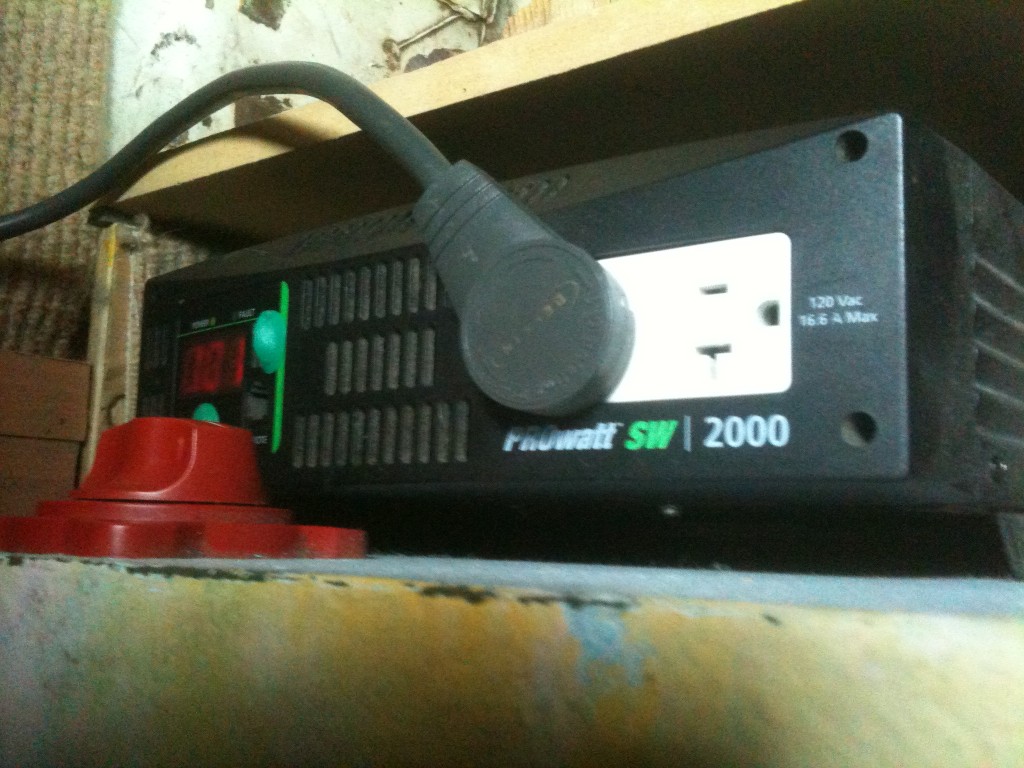 the prowatt invertor and the red switch is for switching to current from the alternator for charging the bank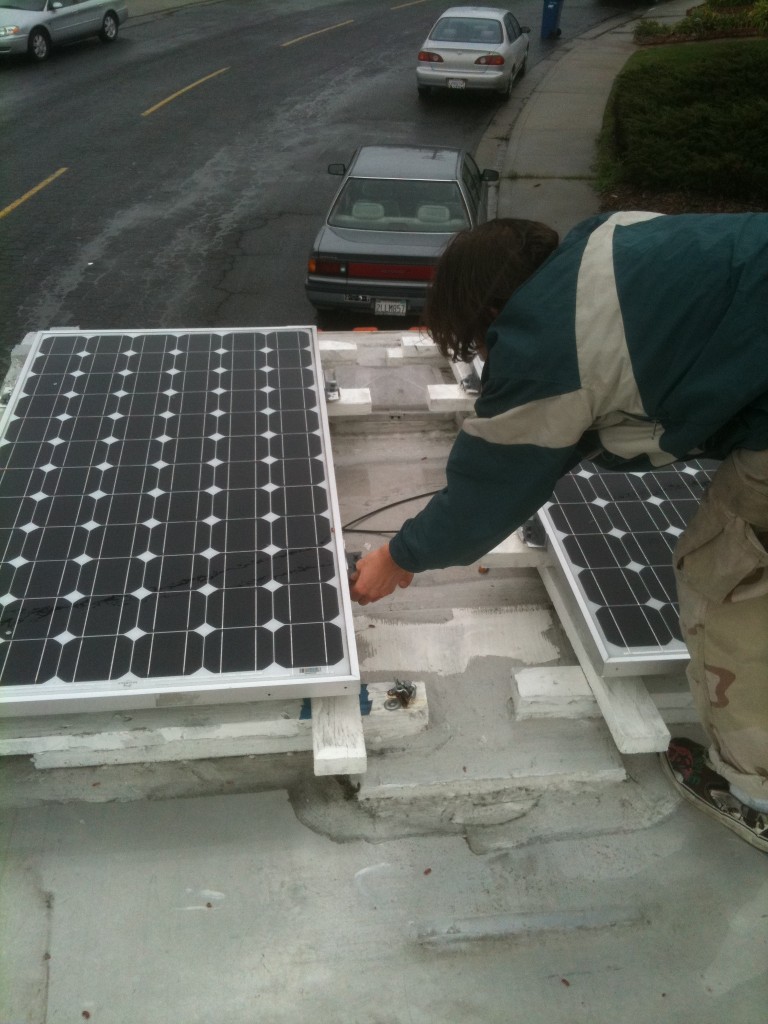 the panels and ghetto mounting system (and former owner)
thats the basic rundown of my rig. once I upgrade to a mppt (maximum power point tracking) charge controller I'm going to output the log data up here so I can keep track of the solar yields.
Posted in
Fix It
,
Solar
Tags:
deep cycle
,
fridge relay
,
holiday freezer
,
LED
,
nomad
,
prosine
,
prowatt
,
rv
,
solar
,
solar panel
,
sunmodule
,
technomad
,
trimetric meter
,
trojan
,
xantrex